Regulation and Licensing of Online Casinos
Regulation and licensing of online casinos is something that should be definitely taken into account when selecting a trustworthy online gambling platform. Feel free to scan this material to be more aware than ever!
Evolution of Online Casino Regulations Worldwide
First of all, it is important to outline that the situation with licensing and regulations in the gaming industry has changed a lot in recent years. Let's take a more detailed look at this.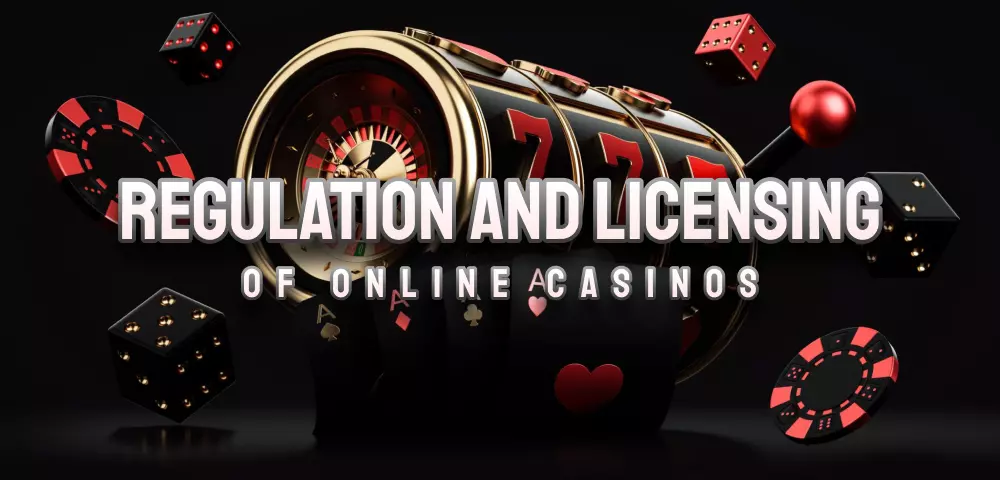 Impact of Shifting Legal Landscapes on Players
Naturally, the players are the parties who are going to experience all the current and upcoming alterations most of all. Here is a positive point to keep in mind in connection with this: today, the legislation is changing in the direction of gamblers' protection and creating a safe betting and playing environment.
Understanding Player Rights and Protections
Gamblers have the following rights in connection with player protection today (they should be guaranteed by online casino operators):
The right to be aware of what security options are introduced by a particular online casino platform;
The right to face fair results when playing any of the casino games;
The right to receive their winnings upon completing wagering requirements and be involved in the secure process of transactions;
The right to privacy (online casino operators should not share data with third parties), etc.
Challenges Faced by Online Casino Operators
Changes in legislation are also linked to specific issues the operators might come across. However, the majority of trustworthy and reliable brands cope with this without any major hardships.
Adapting to Evolving Regulations
This is what has to be considered in connection with this: if the brand/online gambling resource would like to be competitive in the market, it has to introduce all of the necessary practices and points fast enough. Some of the brands are obliged to hire extra staff to be able to cope with the changes.
Ensuring Responsible Gaming Practices
This is one of the requirements from the legal point that is becoming more and more crucial today. The operators should suggest an appropriate section on their sites that will allow the players to receive help when they feel like they are getting addicted to gambling.
The Role of Technology in Compliance
Technologies make it possible for online casino operators to provide compliance with the rules that keep appearing all the time. The brightest examples here are presented by control of the players' age and the use of blockchain in gambling. Keep reading about the regulation and licensing of online casinos in connection with this.
Implementing Effective Age Verification Systems
The best options here are presented by ID verification (which can be completed with the help of a few methods) and biometric verification which is already used on some online casino platforms.
Blockchain and Fair Play Assurance
The use of Blockchain on Internet casino sites is a good way to ensure fair play. The explanation behind this is rather simple: the tech can be applied in connection with provably fair playing titles.
Key Trends in Online Casino Licensing
There are several trends in modern online casino licensing that have to be taken into account by those who want to join the best online gambling platforms on the Net. They are also closely linked to the regulation and licensing of online casinos.
Cross-Border Licensing Agreements
Normally, it is okay for foreign operators to suggest their online casino services in another country (cross-border licensing rules must be taken into consideration here). At the same time, such an operator has to obtain a local license as well to be able to do this in most cases.
Facilitating International Operations
Players from quite a few countries are accepted in the best online casinos. The current rules of licensing and legislation make it possible for them to deal with transactions in an easy way.
Stricter AML and KYC Regulations
In short, AML (Anti-Money Laundering) is a set of measures that are taken by financial monitoring institutions to prevent financial crimes. As for KYC (Know Your Customer), this is a process of collecting data from the client and verifying his identity. Well, the regulations in connection with this stuff are getting stricter today.
Enhanced Due Diligence Requirements
The current regulation obliges online casinos to introduce such a practice as EDD which is enhanced due diligence. It refers to checking when the client is suspected of a higher risk of money laundering.
Licensing for Emerging Technologies
This is a really complicated process as long as the new tech is a completely different area in online gambling. Missing just one document can be linked to the problems with obtaining a license for such an online casino platform.
Virtual Reality and Augmented Reality Casinos
Virtual reality in casinos is a lot of fun. At the same time, it is not that easy to implement this stuff into the regular functioning of the platform. The operators have to comply with a whole set of regulations to have an opportunity to present the players with this advanced tech.
The Player's Guide to Legitimate Online Casinos
Follow the tips below to face complete legality when playing and come across a reputable online casino platform.
Verifying the Casino's License
A casino license verification is something you need to deal with at the very beginning. You can simply follow the bottom of the homepage of the online casino site you are interested in and look for this info. As soon as you find it, do not forget to check how relevant it is.
Identifying Valid Licensing Authorities
Do not forget to scan the data on licensing authorities. In some cases, it can be given right on the online casino platforms.
Responsible Gambling Practices
Responsible gambling practices will help you to participate in what you like safely. There are several effective measures in connection with this.
Self-Exclusion and Deposit Limits
Player self-exclusion allows one to take a break from playing for a certain time. Besides, you can set deposit limits which will help you to manage the bankroll.
Navigating Legal Gray Areas
The legal gray area is a phrase that refers to online gambling in general. It is okay to be involved in web gambling in web countries but there are still certain limitations in connection with the legal status of this.
Playing from Restricted Jurisdictions
There are countries with restrictions that are indicated basically on every online casino platform. Normally, players from a certain country are not even going to be able to open their accounts on the resource.
Conclusion
As you see, the regulation and licensing of online casinos are rather complex, and there are quite a few points that have to be considered by the players. But as long as you possess enough info, you feel a way more confident when being involved in your favorite titles.