Daily News: The Rise of Online Gambling in Nigeria: Exploring its Popularity and Growth Prospects and more
Online gambling in Nigeria: the reason for its popularity and growth prospects
The country has already established itself as a major center for online gambling. Companies such as Bet365, Betway and Parimatch begin to offer a full range of services to Nigerian customers.
According to statistics, more than 60 million Nigerians between the ages of 18 and 40 regularly participate in gambling. Legalization and regulation
Many believe that the actual term for the legalization of gambling in the country is 1990. The 1990 Nigerian Penal Code lifted the ban on poker and backgammon.
Gambling is regulated by the Nigerian Lottery Commission. All bookmakers must obtain a license, however, the legislation does not mention the online market, so there are no restrictions on visiting local or foreign gaming sites.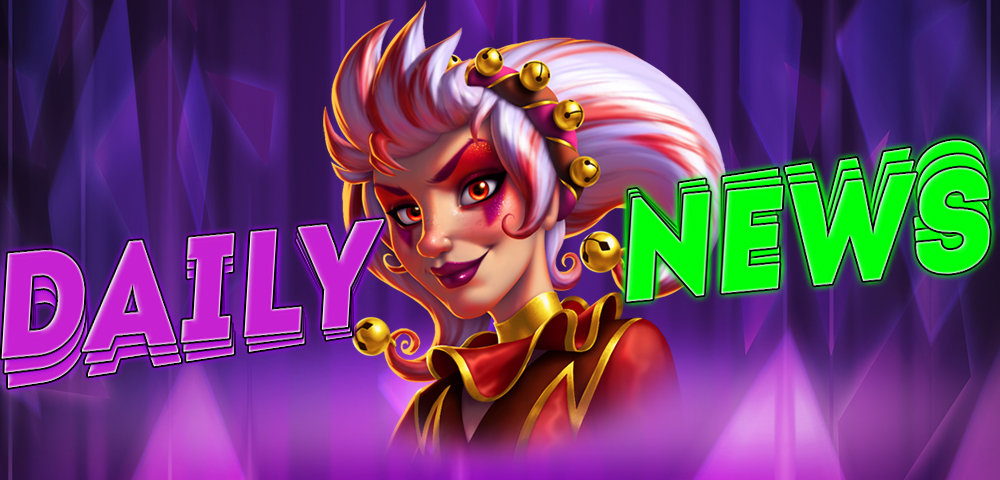 Market trends
It is more convenient for players to make bets from smartphones than from computers. This may be due to the low number of PCs per capita in the country. There are about 40 gambling sites in the country. Many of them accept payments through Paga Mobile, MTN, Kudi Mobile, Vodafone.
Popularity of sports betting
Nigeria has a huge "sports menu". In addition to football, residents bet on cricket, volleyball, rugby, MMA, tennis and motorsport.
Since the advent of betting, Nigeria has been the second largest online gambling market on the African continent. It is expected that in the near future Nigeria will take a leading position in African countries and become the leader of the gambling market on the continent.
Malta started the iGaming war against the EU and decided to become #2 Curacao.
Law No. 55 has been passed, which will allow brands with an MGA license to accept players from the EU.
Law No. 55 was adopted in Malta having given immunity to Maltese iGaming companies from interference in their activities by foreign judicial authorities.
Many EU countries with regulated iGaming market consider that operators can only accept players from their countries by obtaining their local license. Roughly speaking, to accept players from DE, they need to have a German license; from ES – Spanish license; from IT – Italian license, etc. Some EU countries recognize the MGA license but many do not recognize or allow MGA brands in their market.
Malta has always maintained iGaming brands with its license to be allowed to accept players from all EU countries. In its justification, Malta referred to EU legislation according to which it can offer its services throughout the EU based on the principle of free movement of goods and services.
Many EU countries objected arguing that iGaming is not a product or a service, and they are not going to give the income from their players to any MGA brands.
The trigger was the story with the brand 888. In Austria (AT) there is a monopoly on online gambling from the state. 888 accepted players from AT. The Austrian regulatory authorities filed suits with the Austrian court which decided to recover a certain amount from 888 and sent this decision to Malta for enforcement under EU law on the recognition of mutual judgments. A similar story happened with Germany (DE) and other MGA licensed brands.
From that moment on, the Maltese legislators went to a tough confrontation. Once upon a time, brands with an MGA license freely accepted all players from the EU. But with the introduction of regulation over the past 10 years, the market has been shrinking, players from the newly formed regulated markets have had to be abandoned, and revenues have fallen.
The courts of the EU countries, one after another, began to decide on the collection of fines from MGA brands which Malta was obliged to comply with. This greatly irritated the government of the island, whose economy is based on iGaming.
As a result, it came to the adopted Law No. 55 which essentially removes liability from gambling companies in Malta for violations of the iGaming legislation of other EU countries, if these actions are not prohibited by the laws of Malta.
It's still unclear how this will result on market in practice. The European Commission is already being called for to intervene, arguing that the law opens a loophole for accepting players from EU-regulated markets.
Representatives of the EU iGaming regulators express their protests, arguing that Law No. 55 will turn Malta into a center for illegal gambling, money laundering, violation of the rights of players, is an economic sabotage against the EU, etc.
On the other hand, it is not certain that MGA operators will immediately decide to accept players from all EU countries. Theoretically, while their employees are physically in Malta, they will be protected by law No. 55. But as soon as they are on the territory of other EU countries, there may be troubles.