Daily News: The first gaming license in Ukraine and more
The first gambling license was officially issued in Ukraine
Today the regulator of the gambling business in Ukraine confirmed the information about the issuance of the license which is the first one in the history of the legal Ukrainian gambling market. The owner of the trade mark (TM) "Kosmolot", the company "Spaces", has become its happy owner. The relevant decision at number 34 can be found on the official resource of the department. Such permission will allow the operator to organize and provide online gambling.
Commenting on this event, the CEO of the company Sergey Potapov said that the issuance of the first license in the gambling market of Ukraine would allow the local jurisdiction to talk loud its most serious intentions, as well as show its openness to foreign operators.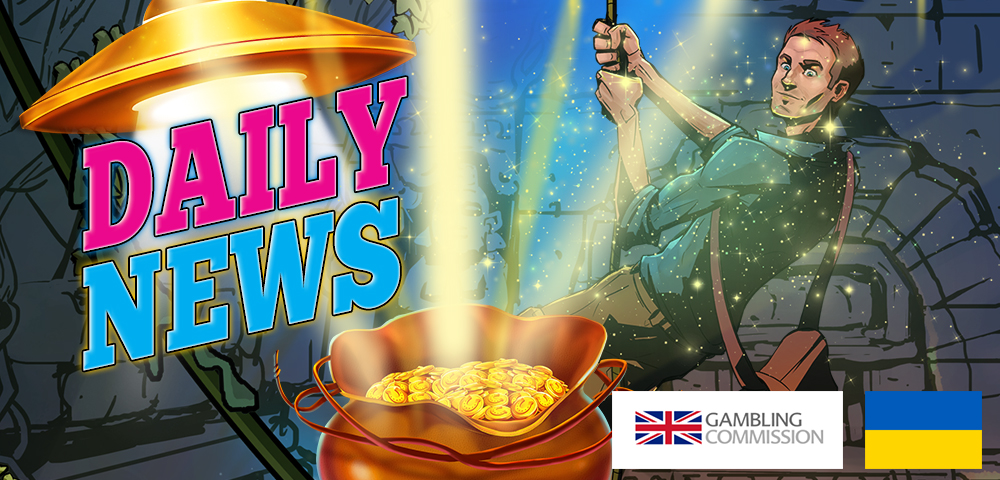 Potapov noted that the nearest plans of Spaceix LLC include the task of creating a positive image of the Ukrainian gambling market and developing an unforgettable experience for gambling enthusiasts.
According to the information provided by the Contr Agent portal, Spaces LLC was registered on March 28 last year, and its authorized capital is UAH 30 million.
It is worth noting that earlier the Commission for the Regulation of the Gambling Industry of Ukraine reported that it had to reject all submitted applications from five operators. Each of them could not register documentation package correctly. The owner of TM "Kosmolot" was one of them.
At the same time, the head of the Ukrainian Gambling Association Anton Kuchukhidze confirmed that 20 representatives of the gambling industry including large foreign companies were interested in Ukrainian jurisdiction.
British gambling regulator has updated requirements for online casinos and slots
Recently, the British gambling regulator has published new rules. According to them, four functions of online slots were banned.
- Functions that speed up the game or create the illusion of control over the result
- Sounds or pictures that create the illusion of winning, while the payout is actually less than the bet or equal to it
- Spinning the reels in the slots for less than 2.5 seconds
- Auto mode
Additional requirements:
- Online casinos must clearly show players total losses or gains, as well as the duration of each online slot session.
- The cancellation of withdrawals for any type of online gambling is now subject to ban.