Daily News: Microgaming is preparing a new event on the Isle of Man
Microgaming prepares another crazy Soapbox Race
This is not an announcement about the release of a new slot. The 6th annual Soapbox Race will take place on the streets of the Isle of Man on September 5. This is a fun, eccentric event where not speed is rewarded, but spectacular travel and impressive appearance.
Only karts without a motor and with certain requirements for the length, height and even the maximum weight of each wheel can participate. The entire kart must be completely hand made and weigh no more than 100kg. The organizer has already announced the registration of participants. This event is held as part of the Microgaming PlayItForward charity program.
You can expect that this year the race will turn out to be just as colorful and vibrant. The only difference from previous events is that the organizers ask participants and spectators not to come if they have symptoms of coronavirus. They warn that there will be no opportunity to keep a safe distance.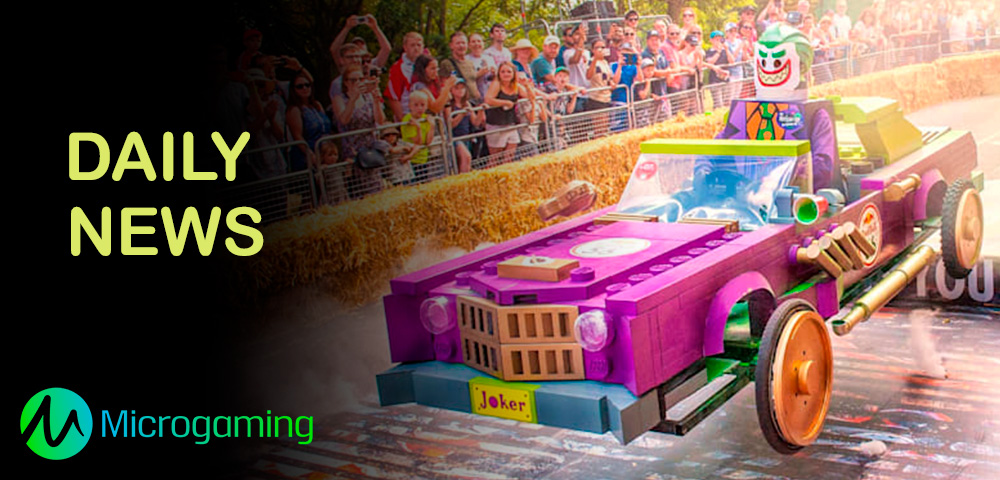 Russia tightens control over bookmakers.
The bill 647044-7 was approved on the second and third readings in the State Duma and was sent to the Federation Council to be approved. This document is a serious interference for the bookmaker industry, as it contains a number of proposals that will give the state more control and create additional problems for bookmakers.
If the bill is passed, this will mean that the regulator is able to control which sports games or events operators are able to accept bets on. Moreover, it will have the right to prohibit bets on a specific segment at any time.
The proposed changes also include an additional 5% tax on gross gaming income for some types of bets. It was reported that previously it had been only applied to domestic sporting event, but if the bill is passed, it will be applied to international events as well.
Another threat to the industry is the proposed requirement for a bank guarantee of 500 million rubles. Such guarantees can be issued by specially authorized banks. In an interview, the head of the SRO "Association of Bookmakers", Daria Denisova, noted that this was an additional barrier for new players to enter. Plus, this is a huge risk for operators. If the bank in which they provide this guarantee loses its license, the office will lose its money. This has happened in the past, she said.