Costa Rica licensing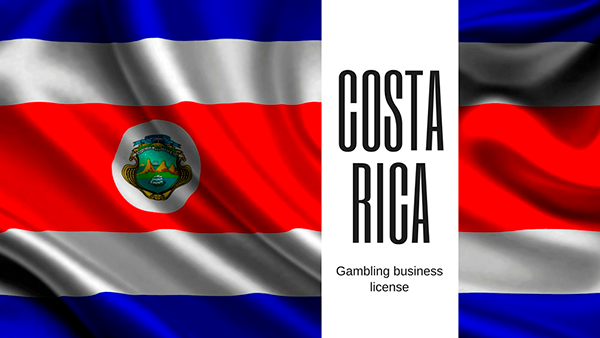 Costa Rica service of licensing for playing online
Many operators seek to get a license here to start making money on their good online casinos. Obtaining a license here will not take much time, it is about two months. It will cost fifteen thousand dollars, and the operator then does not have to pay taxes on profits in the future. Every three months the operator only needs to pay out another half thousand dollars for the renewal of the license.
The advantage of this license comparing to many European options is obvious. Obtaining a document, the operator spends a small amount of money and avoids paying income taxes. In addition to these pros, it gives the owner the opportunity to further cooperation with the EU financial institutions.
But, as usual, there still are some disadvantages that impose restrictions on local operators. The local residents are not allowed to play in online casinos. Thereby, operators can take deposits only from residents of other countries.
Conditions for organizing
The operator must fulfill a few more mandatory requirements in order to obtain permission to conduct online casino activities. Here are the requirements:
All constituent documents and the legal address of the operator must be registered only in Costa Rica
The operator who wants to obtain a license must buy or rent an office in Costa Rica. It also needs to hire employees who must be properly registered and insured legally
There should be at least two founders, and they can be both local residents and residents of other countries
the company should be headed by a director. If the operating company is large enough, the directors can be from one to four. This is decided by the founders, based on the specifics of the activity. The director can also be a resident of Costa Rica or a foreigner
The company must own the original share capital. The amount of capital is fairly "democratic", it can be from one hundred dollars to one hundred thousand dollars
A company must have an account in any band around the world
The licensed casino is obliged to submit a declaration, which indicates that the gambling operator received a profit only from foreign sources during the reporting period, and not from local residents.
Concluding
The legislation of this country is very loyal to online operators in other countries. In addition, it is politically and economically stable country. Companies located in other countries of the world do not pay taxes to the state that issued the license. Simple and quick company registration provides the opportunity to cooperate with many countries in Europe and even America because Costa Rica is a country that is part of the World Trade Organization. Here are some of the main rules that you still consider before making a final decision:
Usually takes no more than two months to get
Taxes are absent, the only thing you need to pay is an annual corporate fee
A company must have at least three directors, a resident, and a fiscal representative
Obtaining the legal address is obliged. It is not necessary to purchase real estate in this country. It will be enough to get a lease.