Betting vs Casino: The Ways They Are Different
The biggest names in online gambling don't usually stick to one form of gambling. On their websites, you'll find pretty much everything that a gambler's heart may desire: slot machines and table games, bingo and virtual sports, online poker, and sports betting. Since these are often gathered under the same virtual roof, people tend to think of them as different facets of the same industry - gambling. But there is a difference between them - and in some cases, it can be pretty big, especially when you compare casino games and sports betting.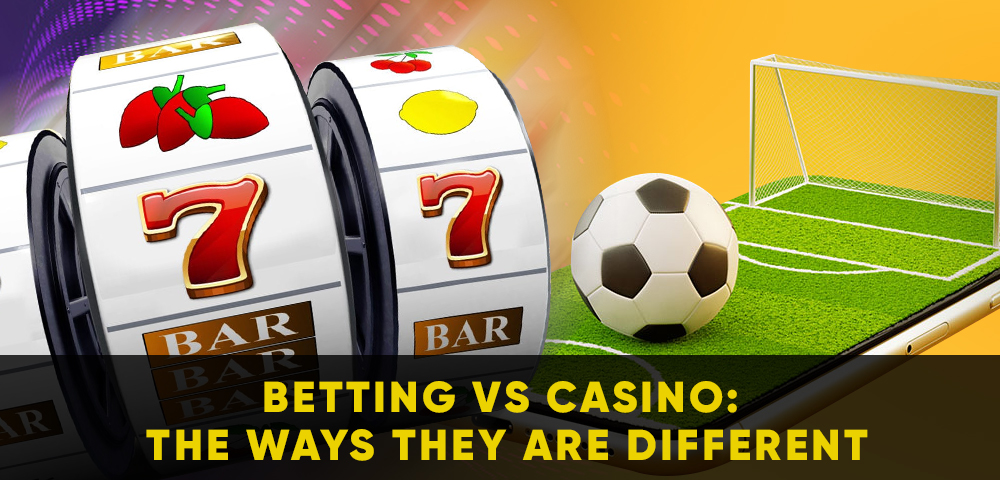 Casinos are all about chance
Every casino game at every casino, no matter if it's a land-based or an online establishment, has to be completely and provably fair - as in completely random, with nothing the casino or the player does influencing its outcome in any way.
Every spin at a slot machine or a roulette wheel, every throw of dice, the order of cards in every shoe at the blackjack table has to be completely random - this is a rule that every regulated casino has to comply with. This, of course, means that the result of every spin at a slot machine or a roulette wheel, every throw of dice and every hand at the blackjack table is completely unpredictable.
When you spin the wheels of a slot machine or throw the dice at the craps table, you always have a 50% chance to win - and a 50% chance to lose.
Sports betting is all about statistics
As opposed to casino games, sports betting is not completely unpredictable - on the contrary. While accurately predicting every aspect of every match listed in your favourite soccer betting app is pretty much impossible - there are far too many variables that you'd need a supercomputer to take all into account - you, as an average player, can make educated guesses based on the statistics of the previous matches of the teams involved.
Did both teams score many goals in their previous matches? Well, in this case, it's safe to assume that they'll score a lot in their upcoming match as well. Did one of the teams have major changes in its lineup or management lately? In this case, it's pretty safe to assume that its behaviour will also change, and its performance, too - and time will tell if it's for the better or for the worse.
Predicting the results of sporting events is not only not impossible - it is at the base of the sports betting industry as a whole. There are professional predictors whose job is to predict the most likely result of a football match, for example, helping bookmakers set their odds accordingly. The difference between the predictors and the average player is in the amount of information they have access to: predictors have huge databases of statistics at their disposal and know everything there is to know about their sport of choice.
In conclusion, we can safely say that casino gambling and sports betting are two completely different forms of entertainment. The fact that you can often access them through the same interface doesn't make them the same.