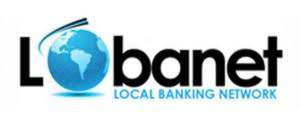 Lobanet payment method
This is one of the payment systems aimed at developing countries. The emphasis of the system is on Latin America, which means that potential customers of the payment system are residents of Brazil, Argentina and other countries in the region. Like other systems of this type, the system cooperates with various banks. It can be used to pay for goods when buying online, including depositing accounts in the casino.
The payment system is the brainchild of Minerva Data, this company has been working in the field of e-commerce for more than 10 years. It has partnership agreements with more than 40 banks (not only local financial organizations but also banks with a worldwide reputation, for example, Royal Bank of Scotland).
As for the payment system itself, it only works for a couple of years. But Minerva Data is not a newcomer to the market, so Lobanet does not suffer from "child diseases". The mother company has a British registration and for all the time off work, no scandal has been associated with its name. Thereby, the reputation of the system is also great. In most banks in the region, you can work with this system without restrictions. Since the target audience lives in Latin America, the main currencies of the payment system are the Argentine peso and the Brazilian real. There is support for other local currencies.
Advantages and Disadvantages
There are no ideal payment systems, this system is not an exception. However, there are many advantages. The registration is not needed. If you have an account with one of the partner banks, then you can use this payment system. This is convenient - it saves time and does not ask to remember the next username and password. The system provides anonymity, security, and speed. Using Lobanet is completely safe for the reason that you do not have to enter personal data on third-party sites. The reputation of the mother company is a great advantage.
Disadvantages are standard for the local payment systems:
A small number of supported casinos
There is no way to withdraw money through the system (including money from free spins and deposit bonuses)
Restriction on the geography of work.
To use this method of depositing accounts in a casino you need to have an account in one of 40 partner banks and be in Latin America. This is a classic local payment system. Restrictions on the minimum amount of depositing for all casinos are different. These and other details that the company offers can be found on the casino website. The system cannot be considered a universal option for depositing the casino account. If you have an account with a partner bank, you can use it. All other online gamblers probably will feel better with some universal payment system that does not have such limitations. For the Latin American countries, this is really a good decision. But only for this region, beyond its borders, the system is rapidly losing popularity.
Lobanet Casino list