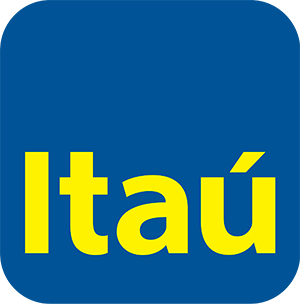 Itau local payment system in online casinos
The company positioning itself as a fast and secure receiving platform for companies that need to make sales through the internet. It provides many options to its customers with various payment methods. There are such forms of payment available at the service:
The credit card of the MasterCard and Visa systems
Bank cards
Cash payment by transfer – TEF
They are only for the service account holders and clients that have credit released. The service is a product offered by Banco Itau improve the payment online, giving greater convenience, security, and agility to the processes.
The history and reputation
On November 4, 2008, the parental bank announced the merger that gave rise to service. The institution was born with $ 575 billion in assets, a net equity of approximately $ 51.7 billion and a loan portfolio of $ 225.3 billion. All this speaks in the favor of the effective system resources and reliability.
The bank had 4,800 branches and service stations, representing 18% of the country's banking network, and 14.5 million account holders (18% of the market). It represented 19% of the Brazilian system and in total deposits, funds and managed portfolios. Credit card operations began to include Itaucard, Unicard, and Hipercard. Making payments through the system is safe and goes fast. In October 2008, it signed a millionaire contract with the Brazilian Football Confederation to sponsor the Brazilian Soccer Team until 2014, the year Brazil hosted the FIFA World Cup. It was also one of the sponsors of the event. This is a giant system that represents a huge share of financial operation on the local market.
Depositing and withdrawing
Since the system is based on the real bank, it provides all operations that are usual for such institutions. This means that the system connects the bank account of the user with the online object. When depositing the account in the online casino, this works very simply. The user needs to specify this system in the payment options, set the amount and provide the password. Usually, such transaction goes almost instantly. Surely, there are several restrictions here. First, the user needs to be a client of the parental bank. Secondly, he should register online. Luckily, such registration is fast and provided by a user-friendly procedure. When withdrawing funds from the online casino account, there is one additional restriction – the casino should support the system. As usual, withdrawing with such a system is possible only in the local online casinos. Thereby, if there is no such option, it is better to use the other system.
Concluding
The system is useful for local gamblers and has no sense for foreigners. The reason is simple – to start using the system, the user needs to be a client of the parental bank. In addition, usually, only local casinos cooperate with this system. However, the attractive feature here, that some local casinos offer free spins and deposit bonuses for using the platform.
Itau Casino list