Daily News: Break Da Bank Again Respin - is a new slot from Microgaming
General information.
The slot has 5×3 reels, 9 paylines and a maximum payout per spin of more than x4000!
The game is a second part of the old Break Da Bank slot released in 2008.
Functions and the regular game mode.
1. Wild x5 symbol.
It replaces any symbol except for Bonus ones and is the top symbol. Five Wilds x5 in regular game mode award x833 from bet.

2. Scatter symbol.
In the regular game mode, 2 or more Scatter symbols award x2 from the bet.
In bonus game mode, Scatter symbols have no value.

3. Buying on the reels.
After each spin, the player, if desired, can spin any of the reels. In such a way, players can try to collect or improve a winning combination!
Also, players have an opportunity to get a bonus game by purchasing 1 or more Scatter symbols.
The purchase price depends on the location of the symbols on the reels at the moment.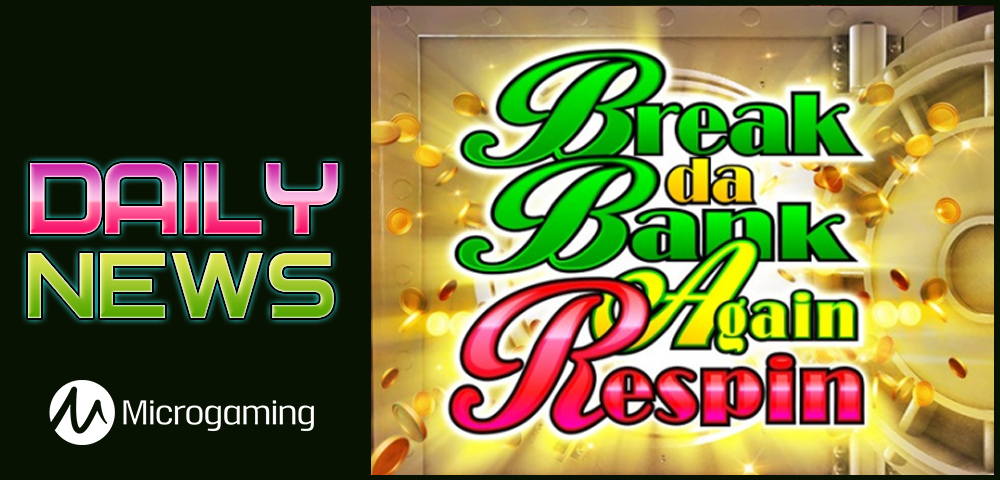 Bonus game mode.
When 3, 4 or 5 Scatter symbols appear on the reels, as well as when buying the missing Scatter symbols (no more than 3), the bonus game starts!
The number of Scatter symbols affects the number of free spins:
- 3 Scatter symbols = 15 free spins
- 4 Scatter symbols = 20 free spins
- 5 scatter symbols = 25 free spins
Bonus game features:
1. Multiplying up to x25.
The bonus game always plays with the multiplier x5, but if the symbol Wild x5 is present on the reels, then multiplying this combination is x25 (5 * 5)
In the bonus game mode, 5 Wild x5 characters award x4166 from the bet.

2. Re-spins.
Scatter symbols that appear during the bonus game award additional free spins:
- 1 Scatter symbol = 1 additional free spin
- 2 Scatter symbols = 2 additional free spins
- 3 Scatter symbols = 15 additional free spins
- 4 Scatter symbols = 20 additional free spins
- 5 Scatter symbols = 25 additional free spins
Technical information.
Paylines: 9
Maximum payout per spin: x4166 - five Wild x5 symbols in bonus game mode
RTP of the slot: 96.58%
Release Date: August 08, 2019