Daily News: Aristocrat it plans to become the world leader in online gambling and more
Esports betting is not popular in the UK
The international research company YouGov held an opinion poll on interest in eSports betting in different countries.
In the UK, the result has turned out to be one of the lowest ones - only 4% of players bet on eSports.
In Australia - 15%, in the USA and Canada - 10% each, in Germany - 7%.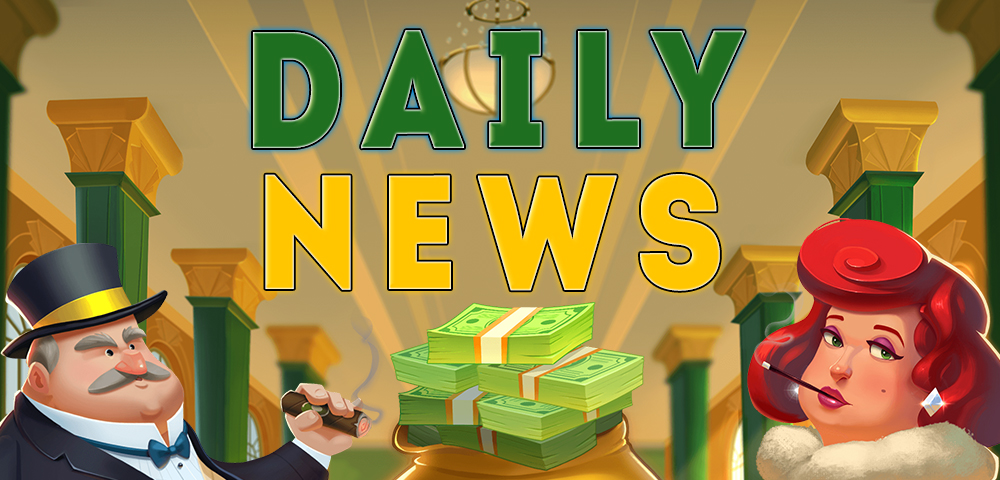 Premium bookmaker Goldchip loses UK license
The British regulator has cancelled the license of the premium betting company Goldchip due to suspicions of violating the Gambling Act.
The brand may be involved in money laundering. The last time a bookmaker's license was revoked in Britain was in February 2020.
Digital yuan could become Macau's central casino currency
Financial experts from Bernstein consulting firm said the introduction of the digital yuan could revitalize the Macau market.
This can provide greater transparency, stop fraud actions and ease cross-border controls.
VBET extends cooperation with Monaco
The VBET bookmaker announced the extension of its partnership with the Monaco football club.
The company wants to continue to expand in the French betting market.
VBET has been operating in France since 2019 and is one of the leaders in the country.
Fonbet has become the title sponsor of Wings of the Soviets
The Fonbet betting company has become a partner of another RPL club, Wings of the Soviets.
Cooperation involves placing the company logo on the game and training kits, as well as on the club's arena.
In the last RPL draw, Wings of the Soviets took 8th place.
Ronaldinho has become the ambassador of the Dutch online casino
The legendary Brazilian football player Ronaldinho has become the face of the Dutch online casino Circus.
The world champion will be the main figure of the company's future marketing activities.
The online casino has already launched three new promotions in cooperation with the Brazilian.
Betcity.nl canceled the agreement with AZ due to the club's cooperation with another bookmaker
The Betcity.nl won't become the title partner of AZ due to the club's current partnership with Unibet bookmaker.
However, the details of the agreement between AZ and Unibet haven't been disclosed.
Aristocrat says it plans to become the world leader in online gambling
The Aristocrat brand reported that the company's goal for the coming years is to become the largest online gambling platform in the world.
The company plans to expand first in the US and avoid the European market for five years.
TikTok plans to enter the gaming market
Chinese social network TikTok tests HTML5 games on its platform.
The company is now trying out new features in Vietnam, and could roll them out to all of Southeast Asia by the third quarter.
It is possible that gambling will also be added to the social network.