The Most Popular Casino Bonuses - And Their Downsides
Who doesn't love a good online casino bonus? Quite often, a good bonus is the only thing that will decide whether it's casino A you choose or casino B. The game variety of most online casinos is pretty similar these days - gone are the times when the presence of the games of a certain developer alone could bend the players toward one operator or another.
But looking beyond the well-sounding offers will reveal that these bonuses come with caveats - even those that are the most attractive for the players.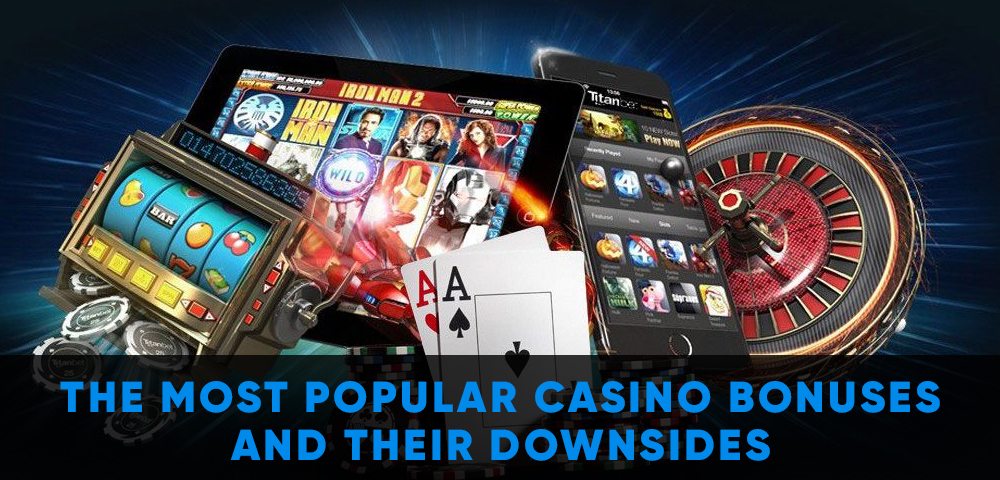 No-deposit bonuses
Playing for "real" at an online casino without making a deposit sounds great - free money, right? Well, it is - but at the same time, it is not.
First of all, when you get a no-deposit bonus, it is indeed free money - but the money goes into your bonus account. This means that you can't withdraw it (or the wins generated using it) directly - you will have to complete a few requirements first.
The first string attached to such a bonus is a real-money deposit. After all, you can't expect to withdraw funds when you didn't invest anything, right? The second string is similar to that attached to deposit bonuses that we'll cover in a bit more detail below.
Deposit bonuses
If you make a real-money deposit to your casino account, the casino will offer you a bonus on the amount you pay - it usually matches your deposit 100% or above. This means that instead of $100, for example, you'll be able to play $200 or more, depending on the individual offer.
This also comes with strings attached, though. First of all, the money goes into your bonus account - see above.
Transforming bonus funds into real money is subject to playthrough requirements, also called rollover requirements in some cases. This means that you have to play through the bonus amount or, in some cases, the amount you deposited plus the amount you receive as a bonus several times - this can be anywhere from 10x to 40x, perhaps even more in some cases.
This means that, in the case of a $100 bonus, you'll have to play through anywhere between $1,000 and $4,000 before you can request a real-money withdrawal.
In some special cases, casinos offer bonuses with very low playthrough requirements - these are rare and special, so appreciate them.
Free spins
Finally, let's spare a thought to free spins, another popular casino bonus type. These are usually associated with other offers (like a deposit bonus) or special occasions such as holidays. And they are subject to similar terms and conditions to the ones above.
Free spins can usually be played on specific games, and they have a limited value - quite often, they are worth the lowest stake on the game, with only one pay line active. The money you win while using them goes right into your bonus account, and as such, it is subject to the same playthrough requirements as the bonuses above.
Bonuses are great - but they always come with a fine print. Make sure to read and understand it before claiming any bonus at an online casino.