Love football? Want free spins? We have you covered!
Monday, July 9th, 2018 – World Cup fever is sweeping the world and it's safe to say that we've found ourselves caught up in the madness. Whether it's Spain and Germany facing early exits, or Russia stunning the world with some ranking defying performances, this World Cup has delivered it all – but it's not over yet. We're giving you the chance to win up to 310 free spins just by predicting the outcome of the semi-final, third-place playoff, and final.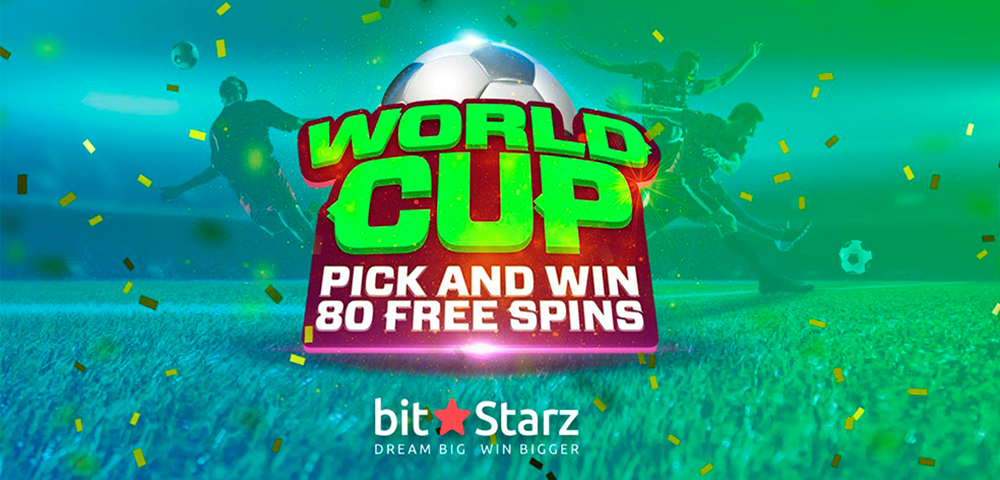 The World Cup has been truly unpredictable, which is why we're laying down the challenge to all our members. Across the three upcoming games we are putting a stack of free spins up for grabs, all you need to do is predict the winner – it's that easy, or is it? You'll soon find out!
This new promotion kicks off with the first semi-final between France and Belgium on July 10th. To make sure that your prediction is eligible, you need to make a deposit of €20 or more, then select the team that you think is going to win. If you make the right pick, we'll give you 80 free spins. The exact same applies to the third-place playoff, which will be between the two losing semi-finalists on July 14th. Across these three games along you can win up to 240 free spins.
For the World Cup final we're doing something extra special. Successfully predict the winner – after making a €20 deposit – and you won't get just 80 free spins, you'll get 150 free spins. One team will be lifting the famous gold trophy in Moscow on July 15th, now thanks to BitStarz you can share that moment with a glory of your own.
It's been said that there is nothing for runners up in this world, but we don't believe that. Everyone's a winner at BitStarz, so while you'll be celebrating with every correct prediction, it won't just commiserations if you get it wrong. All players – win or lose – willing get at least 40 free spins for each prediction made, so don't worry too much if your chosen team takes a beating.
The World Cup is reaching a fever pitch and we're here to make sure that you're along for the ride. Loaded with free spins galore - deposit €20, make your prediction, and you could experience your own big World Cup win!
For more information about our World Cup free spins promotion, along with everything else BitStarz has to offer, please contact Srdjan Kapor at [email protected].
Get